23 January 2023: Announcement
Chinese New Year 2023 - Holiday Notice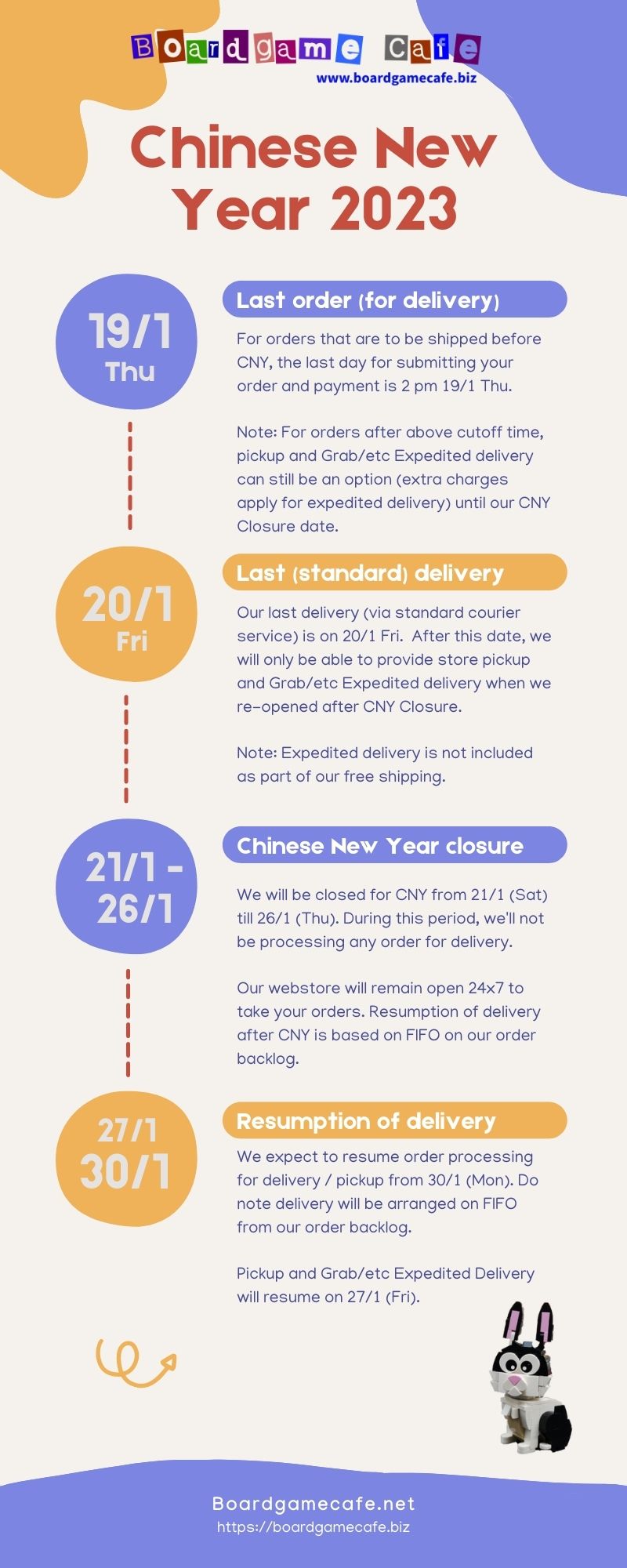 HOLIDAY NOTICE. Chinese New Year's round the corner. Here's our HOLIDAY NOTICE for last orde ...
Read more »
20 December 2022: New Arrivals
Battle Boxes have landed!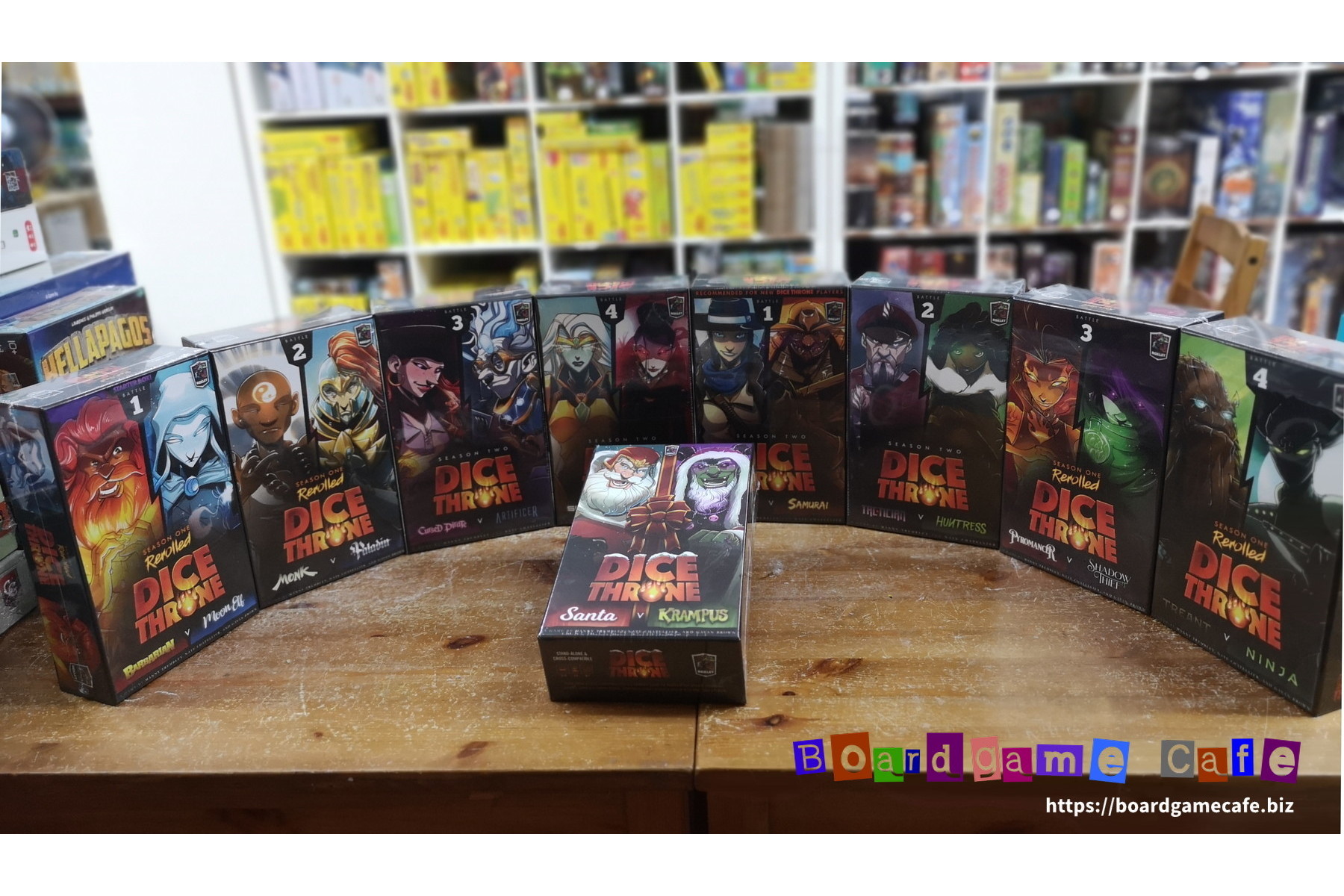 DICE THRONE is a game of intriguing dice, tactical card play, powerful heroes, and unique abilities. ...
Read more »
8 November 2022: Events
BGC Retreat 2022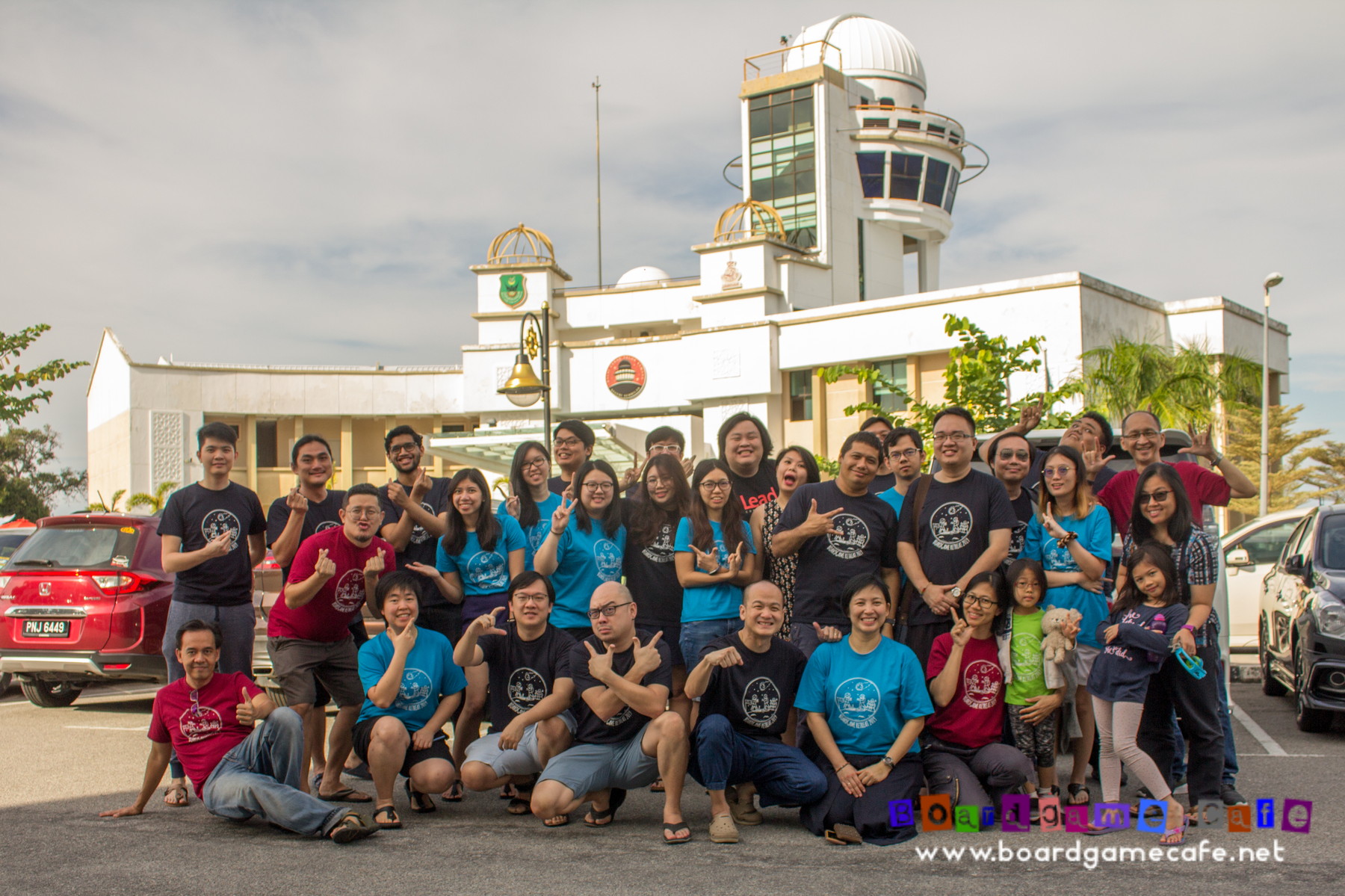 Only 3 years but it felt like an era past. Last month we returned to Essen Spiel. This month we prep ...
Read more »