29 April 2022: Announcement
Labour Day / Hari Raya Adil Fitri 2022 - Holiday Notice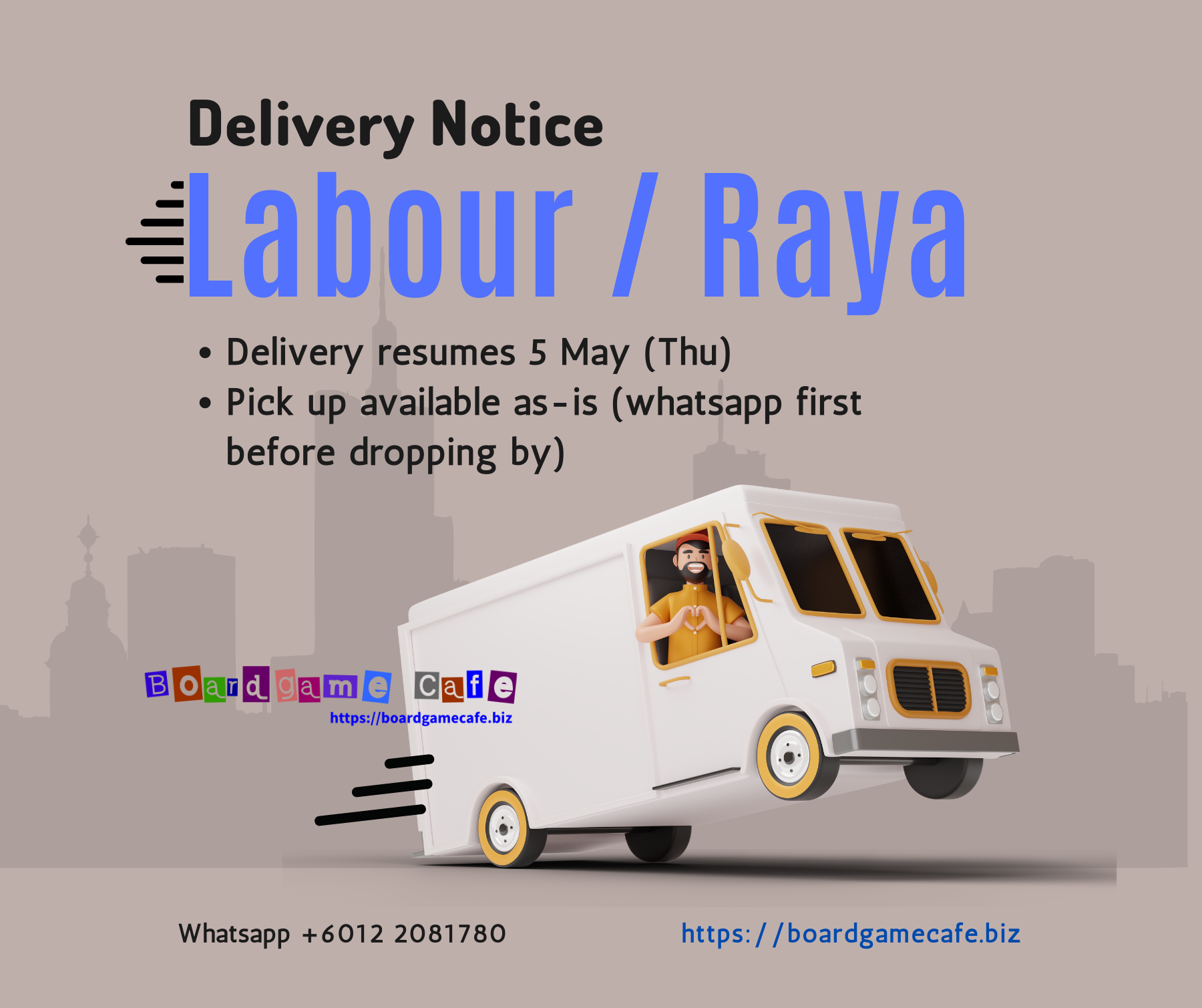 HOLIDAY NOTICE. Are you READY for the long weekend? Our delivery services will be paused while th ...
Read more »
17 February 2022: New Arrivals
New Arrivals: Feb 2022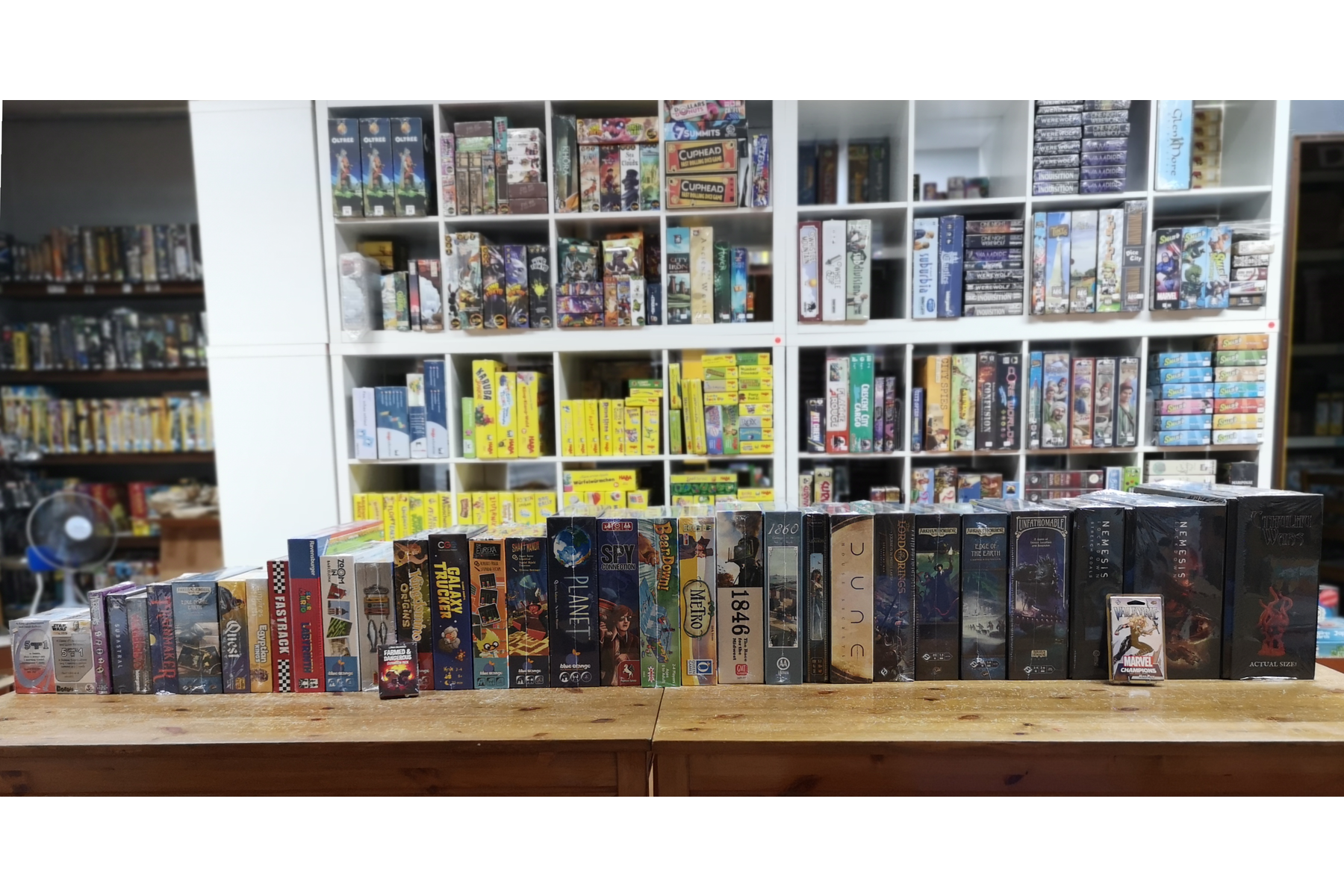 Here's what came in for our Feb New Arrivals. There are some Kickstarter Arrivals that are not i ...
Read more »
31 January 2022: Announcement
Gong Xi Fa Cai & Jan 2022 (Full List)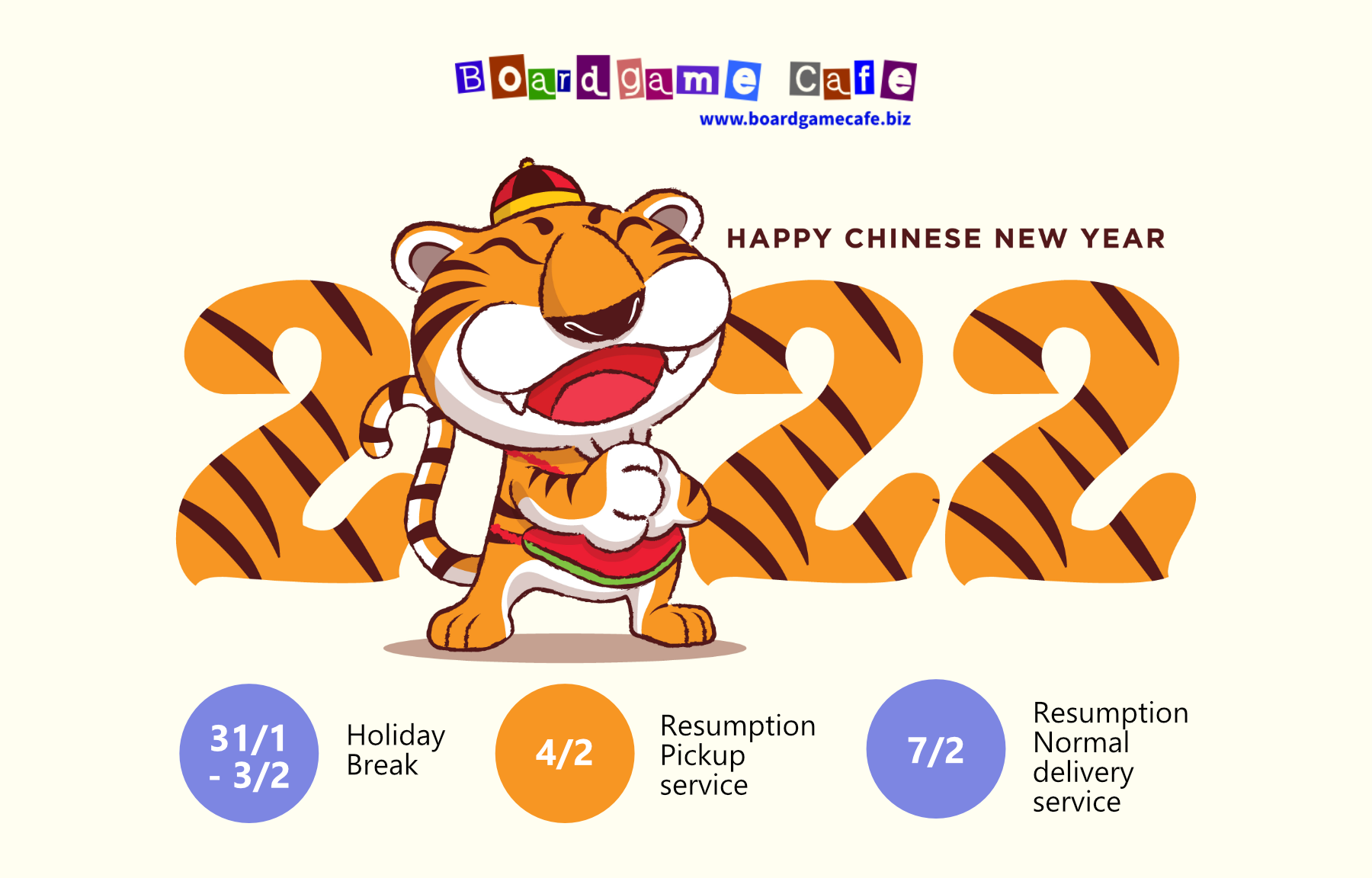 Boardgamecafe.net would like to wish all our celebrating customers a GONG XI FA CAI and to the rest ...
Read more »