28 February 2023: New Arrivals
New Arrivals: Jan & Feb 2023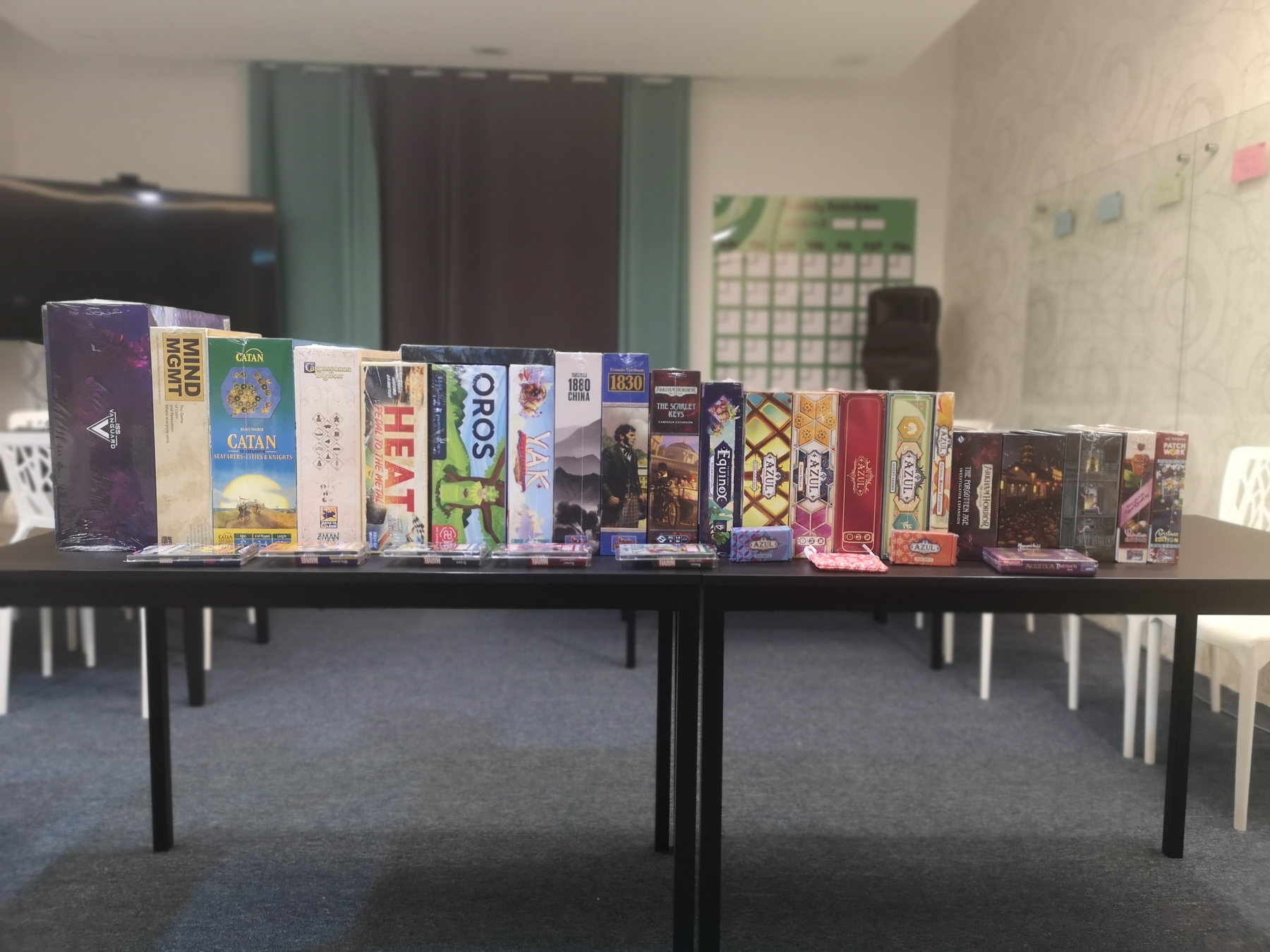 Just in time to be tagged as FEBRUARY NEW ARRIVALS! Let's check out what's new on the table ...
Read more »
18 January 2023: Announcement
Chinese New Year 2023 - Holiday Notice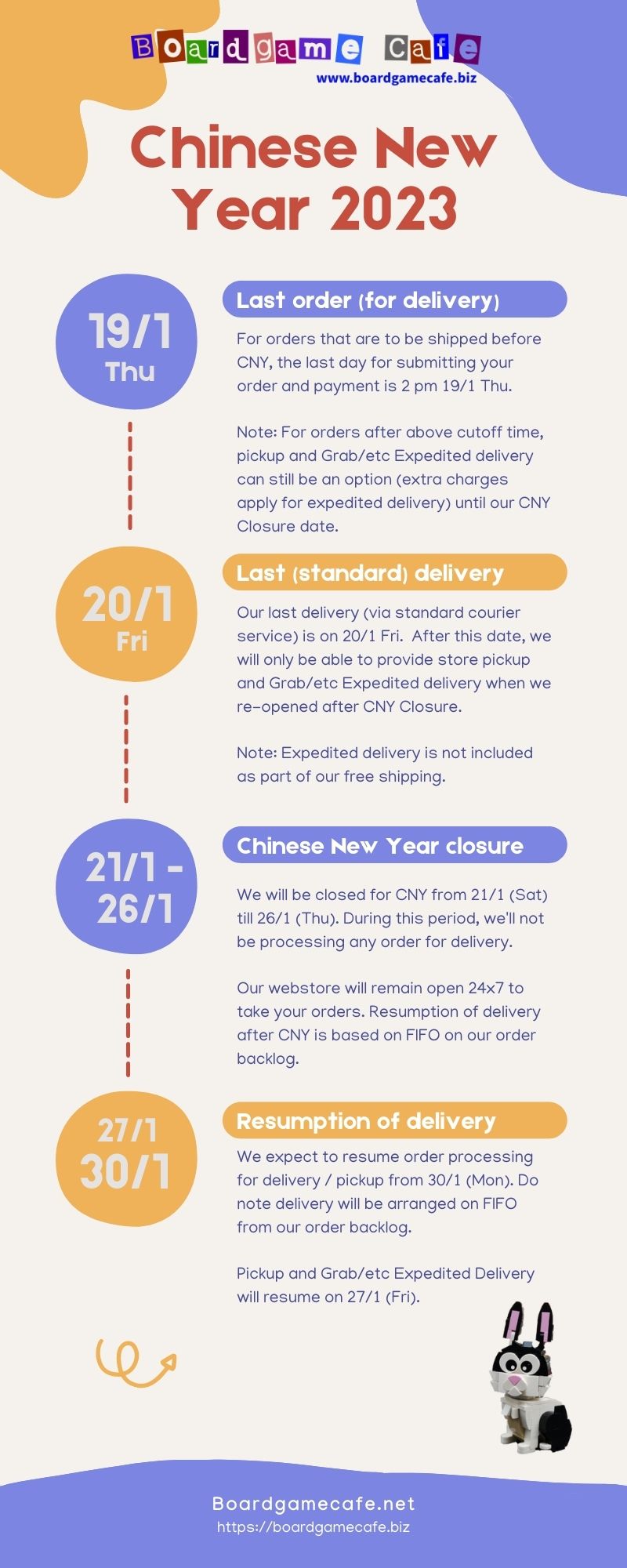 HOLIDAY NOTICE. Chinese New Year's round the corner. Here's our HOLIDAY NOTICE for last order, last ...
Read more »
5 January 2023: New Arrivals
New Arrivals: Dec 2022 (GMT Games)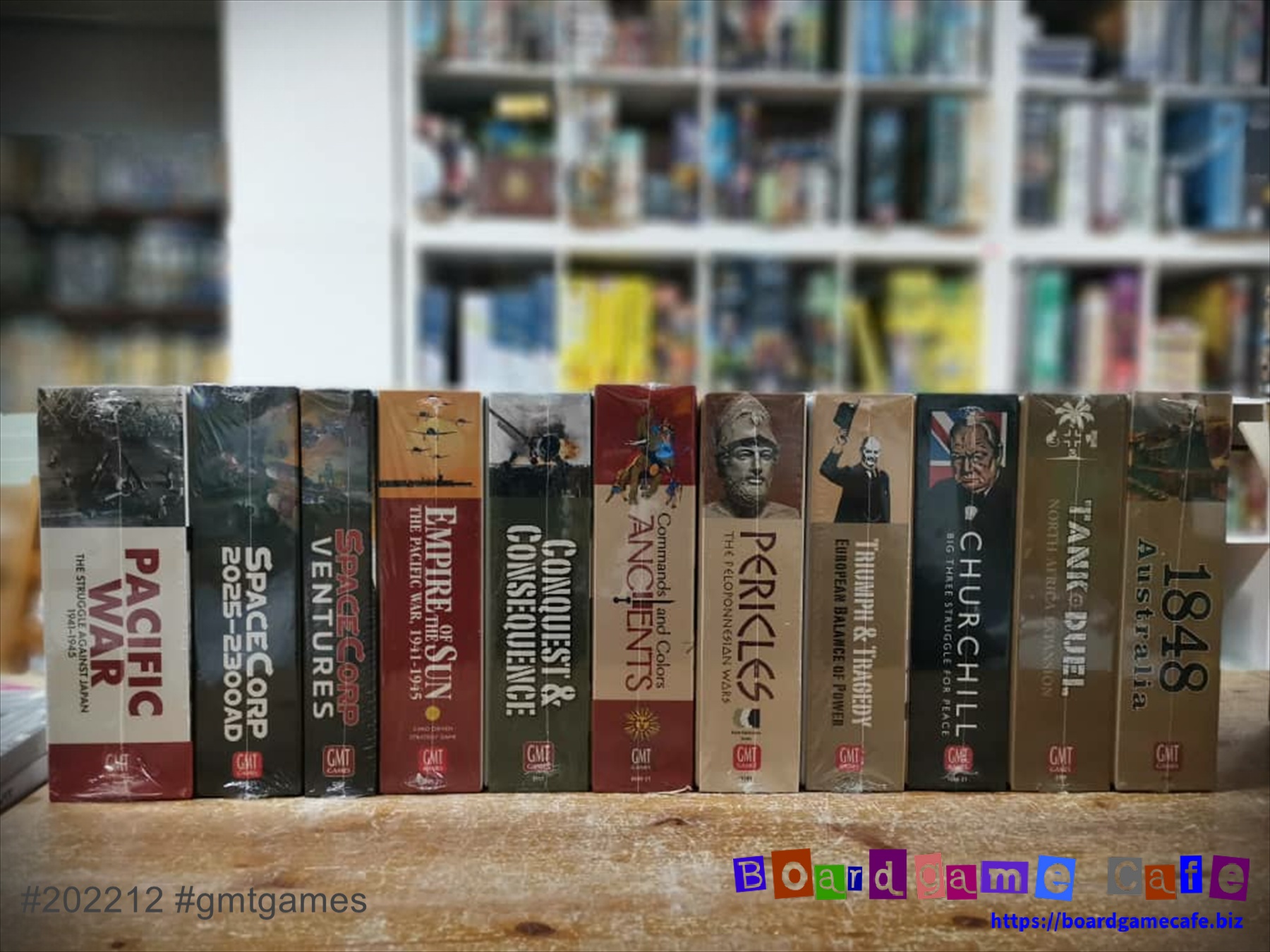 We'd some 𝗚𝗠𝗧 𝗡𝗲𝘄 𝗔𝗿𝗿𝗶𝘃𝗮𝗹𝘀 last month but have not had the chance to properly list ...
Read more »