HOWTO: Apply Bday Promo Coupon (Checkout)
This FAQ article provides a step-by-step guide on how to apply the Birthday Promo Coupon you've redeemed to get the discount for your birthday Game!
Applying your Birthday Promo Coupon
1) First ensure you've the Birthday Promo Coupon Code from the redemption email that's sent to your email account.
A Birthday Promo Coupon code should look something like this "BDAY-42703-00003"
2) Browse through our webstore and add one in-stock game to your cart. Exclusions may apply.
3) In the Checkout Page, enter the Birthday Promo Coupon Code into the Coupon text box, and click the [Apply Coupon] button.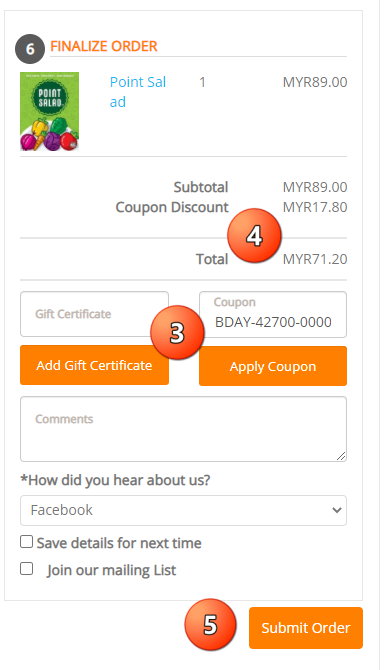 4) You should see the coupon discount applied to your cart if your coupon is validated okay.
5) Complete the rest of the checkout form and click [Submit Order] to complete your checkout.
6) You have now successfully applied your Birthday Promo discount and we'll be processing your order as soon as we receive the order notification email.
Happy (belated) Birthday!
---
Still have questions? Feel free to whatsapp us or send us an email.
Other related FAQs